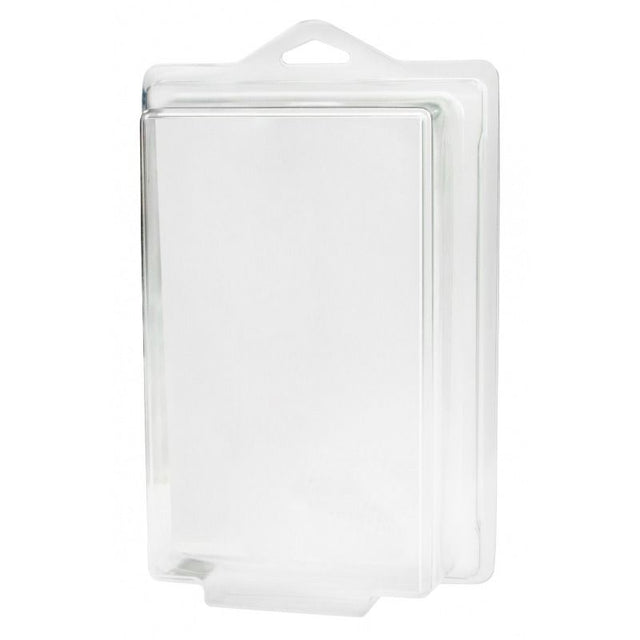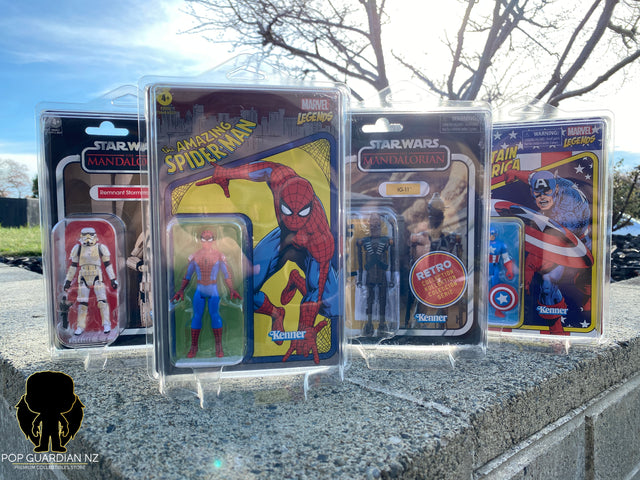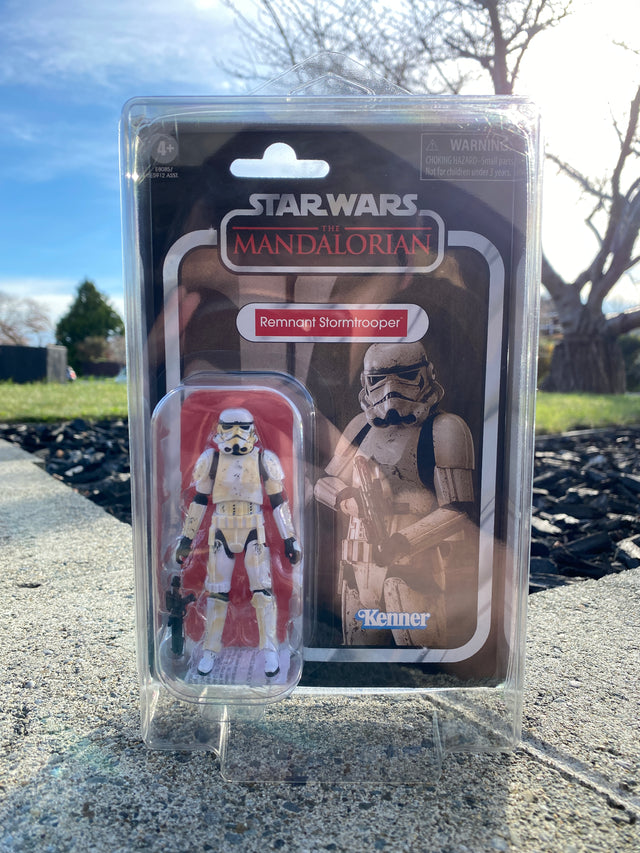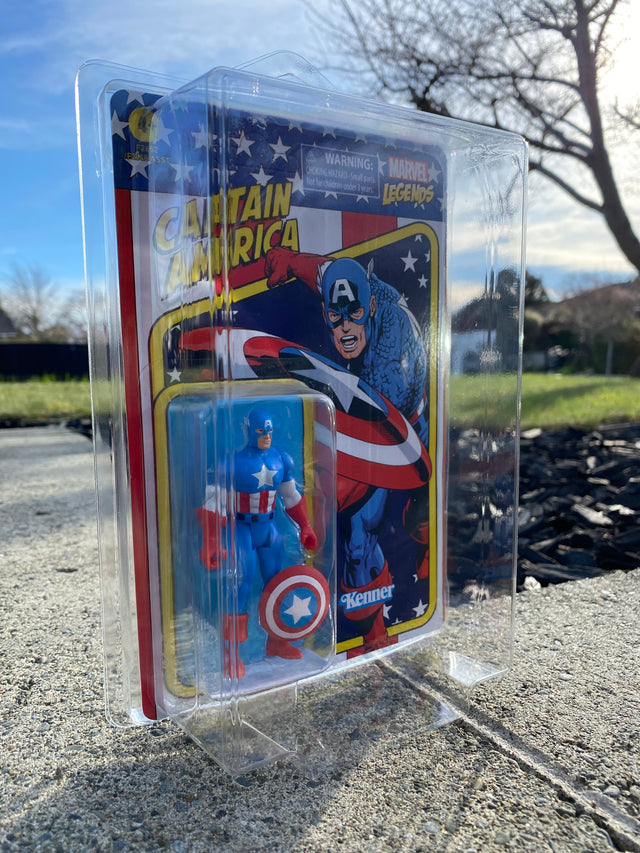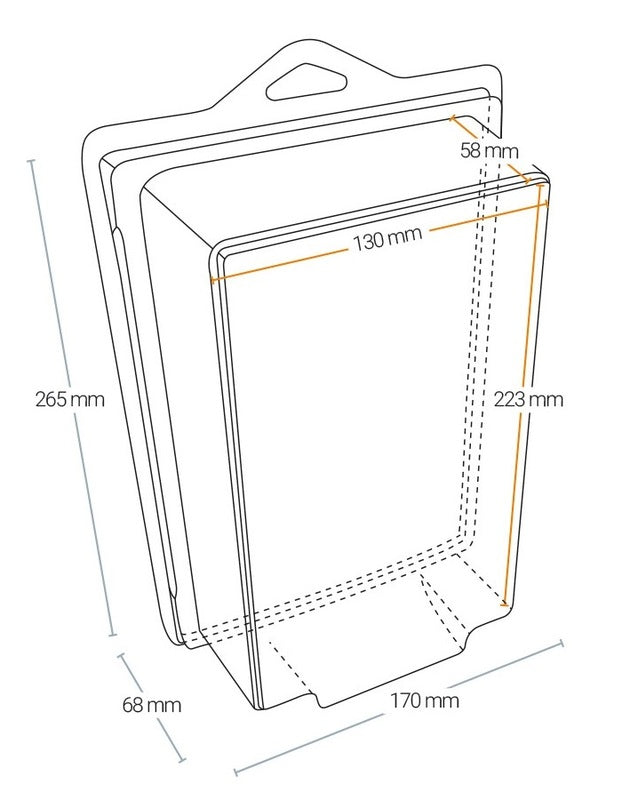 Protectors: Protective Blister Case 
The easy-to-handle two-piece case is made of eco-friendly PET and fits perfect for all standard blistered Kenner and Hasbro Star Wars figures since 1977. Although this case has been especially designed for the Star Wars series, many other blistered figure series will fit inside (see list further down). This case can protect blisters sized up to 155 × 230 × 58 mm.
The light, but sturdy Blister Case S1 has been designed by (and for) serious action figure collectors. The first eye-catching feature is the high clarity of the plastic (no bluish cast or anything similar, as seen on cases from other brands). This gives you the pleasure of viewing your figures without any impairment. Even the (also colorless) embossed logo on the back is wisely placed at the bottom, where it only covers the safety instructions on the back of the blister cards.
The standard hang tab and the virtually right-angled botton face allows you to choose between wall mounting or shelf display.
Ideal for protecting and displaying most Kenner, Hasbro Star Wars figures, Funko Reaction Blisters and others.
Features:
Eco-friendly PET – Friendly to the environment and friendly to your figure collection.
Displayed figures are standing virtually upright, great for shelf display.
The high clearness of the material ensures a genuine image quality.
Perfect for display with unaltered contrast and colours.
This product is completely free of PVC and acidic materials.
Ideal for keeping the packaging of your figures perfectly safe and in mint condition.
Manufactured to meet the high standards of serious collectors.
Exterior Dimensions – 170 × 265 × 68mm
Interior Dimensions – 130 × 223 × 58mm
Additional Details:
    
The Blister Case S1 can hold most figures from the following classic and current 3 3/4-inch action figures series:
Kenner
Hasbro
Star Wars Vintage Collection
Star Wars Power of the Force 2
Star Wars Episode 1
Star Wars Power of the Jedi
Also some figures from Star Wars Saga Collection / Original Trilogy / 30th Anniversary
Marvel Legends Retro Collection
Star Wars Retro Collection
Legacy & Clone Wars 2009
GI Joe
Marvel Universe
X-Men Origins: Wolverine
X-Men Animated
Iron Man Animated
Spider-Man
Indiana Jones
Funko
Mattel
DC Infinite Heroes
DC Justice League Unlimited
Battlestar Galactica
Clash of the Titans
Mego
Buck Rogers and other Mego series