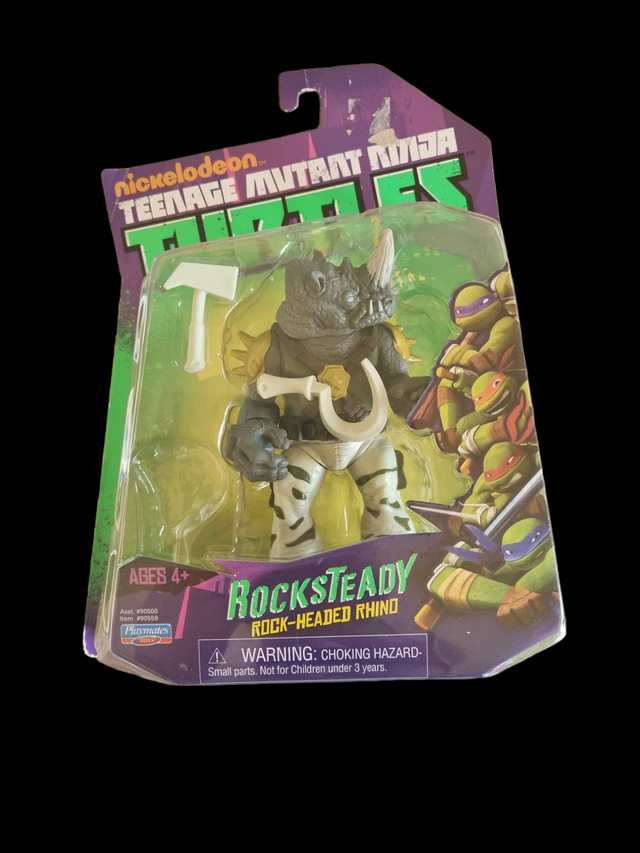 Teenage Mutant Ninja Turtles 2014 Rock Steady Action Figure
A former Russian arms dealer, Steranko has ended his gun-dealing days and now collects rare weapons and armor. He hires Anton Zeck (Bebop) to steal Shredder's legendary helmet.
But Shredder discovers that Steranko's the mastermind behind the theft and sends him flying into a mixture of mutagen Ooze and Rhino DNA! Steranko instantly mutates into the half human, half Rhino known as Rocksteady.
Sticker Residue on card at the top and a few small creases on the card