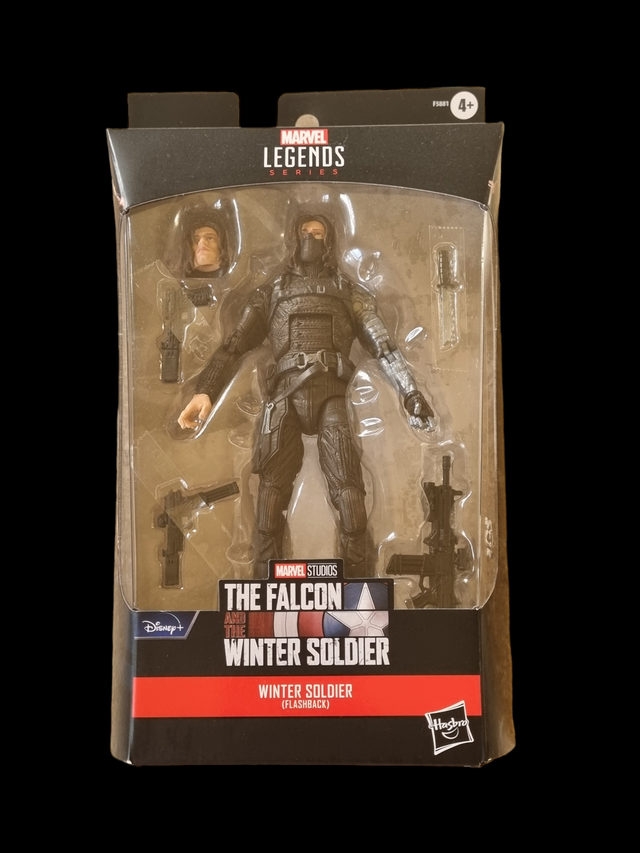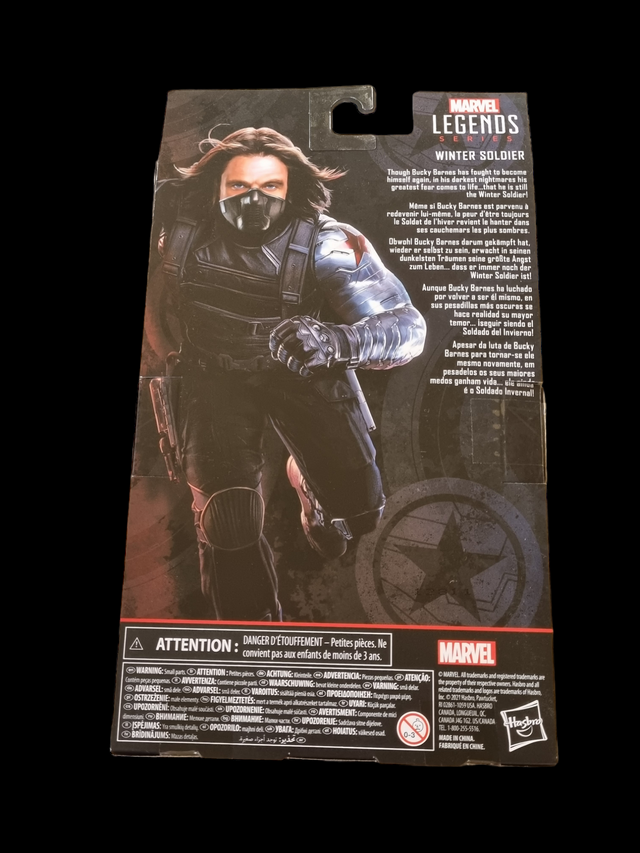 Marvel Legends Series - The Falcon and the Winter Soldier (Flashback)
Though Bucky Barnes has fought to become himself again, in his darkest nightmares his greatest fear comes to life…that he is still the Winter Soldier!
This Winter Soldier figure features premium MCU-inspired design, detail, and articulation for posing and display in your Marvel collection
Bucky Barnes' brainwashed former self returns to haunt his dreams!
Own the 6-inch Winter Soldier inspired by the flashback from Marvel Studios' Falcon & the Winter Soldier!
This Marvel Legends Series Winter Soldier figure features multiple points of articulation and MCU-inspired accessories, including alternate head!
Does Have Some Lite Scratching and Rub on the Window