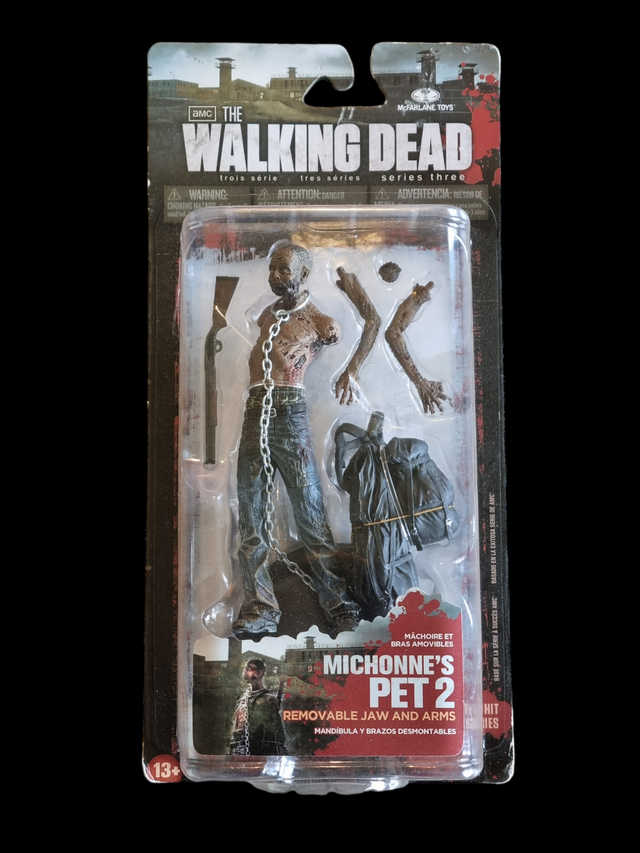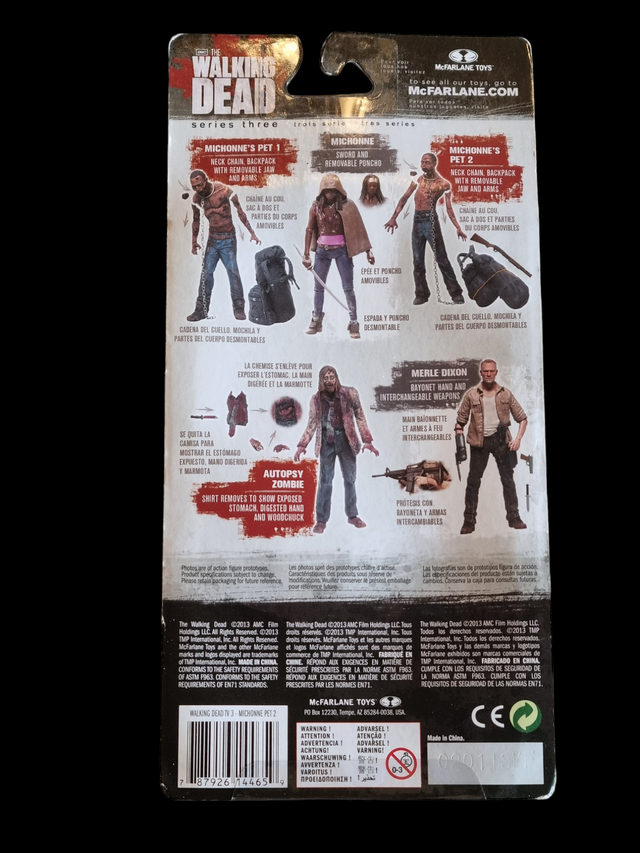 The Walking Dead -Michonne's Pet 2 (Series 3)
Connected directly to Michonne's past, she has rendered both these walkers harmless by removing their bottom jaw and arms.

Now that both Pets are somewhat subdued, she puts them to good use as pack mules and walker repellant.
Comes with removable backpack, neck chain leash, arms and bottom jaw
This highly detailed 7" figure features the likeness of the actor, has approximately 22 points of articulation and comes with several accessories.
Lite scratching to the blister and back of card has a Ripple in it 
A Very Cool addition for Any Fan